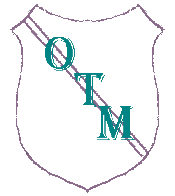 OUT OF THE MAINSTREAM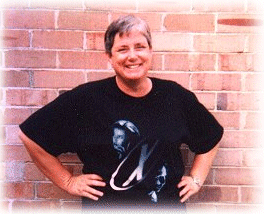 BIO- Cathy Lynn Goodwin
---
26th November 1954
GENERAL INTERESTS: Wide ranging. Documentaries, science fiction, television, books, videos, the American Civil War, history of manned space flight, rugby union, rugby league, cricket, NFL American Football, collecting TV tie-in books and miniature fire engines, also war films on video.
SF FAN INTERESTS: All Gerry Anderson's series- particularly UFO, Blakes' 7, Dr Who, Outer Limits, Twilight Zone, Star Trek- all series, X Files, Babylon 5.
FAVOURITE ALL TIME TV SERIES: Combat, Rescue 8, Whirlybirds, Adam 12, The Gallant Men, The FBI, Cannoball, Jeremy Brett's Sherlock Holmes, Callan, Softly Softly, The Bill.
FAVOURITE ALL TIME FILMS: Them, Zulu, Dam Busters, Reach for the Sky, Sink the Bismark, Forbidden Planet, Night to Remember, Alien, Aliens, Alien3, and most British war films.
FAVOURITE AUTHORS: Arthur C Clarke, Brian Callinson, Douglas Reeman.
FAVOURITE ACTORS: Laurence Olivier, Anthony Hopkins, Edward Woodward, Jeremy Brett, Kenneth Moore, John Mills, Richard Attenborough.
FAVOURITE ACTRESSES: Joan Plowright, Judy Dench, Lee Remick.
TASTE IN MUSIC: Wide ranging- anything pleasing to my ear.
PIPE DREAM: Television script writer.
GENERAL INFO: Youngest of three, older brother John and sister Debra. Born at the King George V hospital in the Sydney suburb of Camperdown. Father, Marshall, was a professional musician. Mother, Colleen, worked in the cinema industry. Attended Blaxcell Street Public School until 1967 then Granville South High School until 1970, obtaining School Certificate.
Joined the Australian Regular Army in 1974. Took discharge in 1987 at rank of corporal in the transport corp. Civil employment is as a storeperson with fork lift licence.
I have been associated in SF and cult television fandom in one way or another for approximately twenty years.
--end of file--