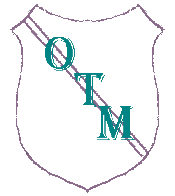 OUT OF THE MAINSTREAM
WHY I WROTE THESE STORIES-
---
I got into the X Files a bit late actually, because the style of stories wasn't new to me, but by 'One Breath' I was hooked. I saw that beneath the plotlines of the mythology, the paranormal and the supernatural, there was a human story and a unique relationship.
However it was Scully I was drawn to, primarily because of the way Gillian Anderson portrayed her and because of the character herself.
Scully is three dimensional and thoroughly drawn. She's strong, independent, courageous, compassionate, intelligent. She is all these things but she is also vulnerable and a woman struggling to maintain her stand in a man's world. I could relate to that.
I started writing my stories for myself really- a bit of general fiction. Then I began to explore gaps in the established scripts such as what happened to Scully while she was being held captive by the alien bounty hunter in 'End Game'? I decided to find out by writing the story myself. It just went on from there.
I see The X Files this way: It may be Mulder's quest but it's Scully's journey.
Cathy Lynn Goodwin 1999
--end of file--